According to experts, one of most powerful cancer-causing chemicals, TCP was recently found in hundreds of wells in Arvin, California. Tests show that this dangerous substance has been found by several other utilities around the country as well. Residents in Arvin are outraged by the news of this man-made chemical and believe TCP is to blame for the health issues of their family and friends from the area. Several other towns similar to Arvin that have not yet had their water tested worry whether this chemical is also tainting their water.
Tennessee Riverkeeper has recently filed a lawsuit against 3M for releasing dangerous synthetic chemicals from their plant in Decatur into the Tennessee River. These chemicals, perfluorooctanoic acid (PFOA) and perfluorooctyl sulfonate (PFOS) have been released into the Tennessee River, a main source of drinking water for thousands of Alabamians, for several decades. According to the EPA, PFOA and PFOS can pose a severe threat to human health and the environment at lower concentrations than previously thought.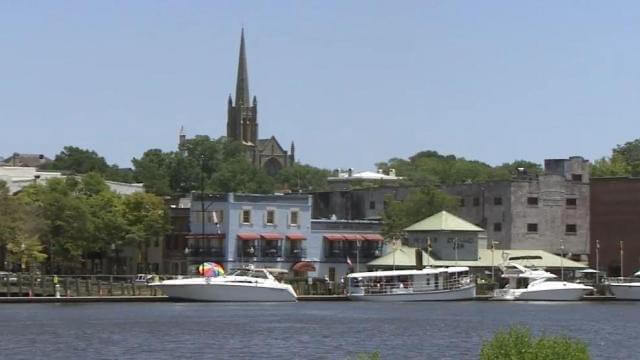 After the chemical GenX was discovered in the Cape Fear River, the governor of Wilmington, Roy Cooper requested the EPA to make official laws preventing Chemours from continuing to release this chemical into the river. Residents of Wilmington, especially pregnant women and mothers of infants, are concerned whether their water is safe to drink. Since the discovery of the chemical, the state has significantly lowered the amount of GenX considered to pose a threat. After Chemours admitted to releasing GenX into the river since 1980, several long-term health studies of the chemical and people in the region have begun. Woody White, the chairman of the New Hanover County Board of Commissioners, has promised to be more vigilant in defending their rivers so a situation like this cannot occur again.
It seems like every day a different town or river is exposed to a toxic chemical that causes extreme health threats to people and the environment. People and towns are suing for the right to cleaner, chemical-free drinking water. It is an issue that is constantly arising. Lishtot's goal is to eliminate the fear and constant questioning of what is really in your water and whether it is safe. Sometimes it's a boil water advisory in Atlanta, or worse, a new revelation that chemicals have been dumped in the local water supply for decades. With the TestDrop Pro, consumers can know within 2 seconds whether drinking water contains chemicals like GenX, PFOA, PFOS, or TCP. People no longer have to drink with a cloud of uncertainty around whether they are drinking water that can kill them.