September was a busy month for Lishtot. We were at the DLD Innovation Festival, and shortly after were demonstrating our product with a booth at the Watec Israel conference. Watec is one of the premiere water technology conferences in the world and Lishtot, as a member of the Israeli water technology scene, was thrilled to be a part of it.
One of the most exciting visits to our booth was from the Israeli Minister of Economy, Eli Cohen.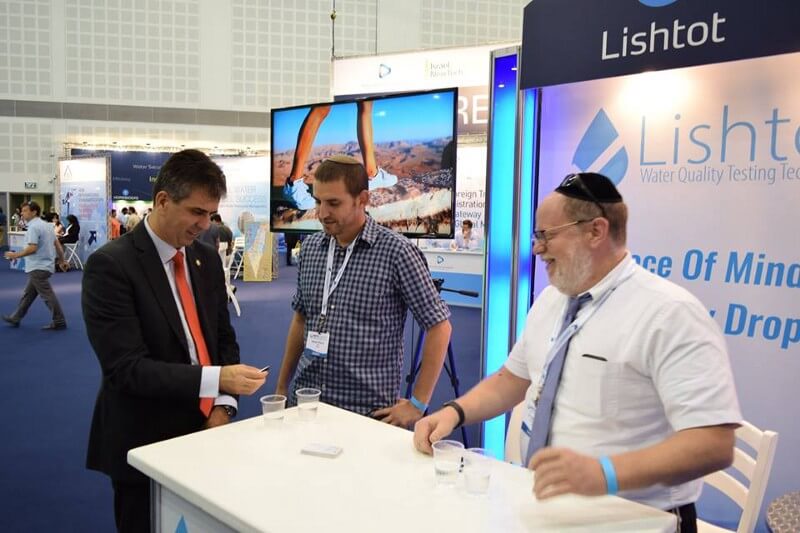 Dispozitivul Lishtot îți arată dacă apa este potabilă
Here he is with our two co-founders, Netanel Raisch and Dr. Alan Bauer, trying out the TestDrop and testing some water.
We were also covered in the Romanian press, including with this great video of our Chief Scientist Dr. Bauer and we were featured in one of the largest Italian media outlets!
We also had the good fortune to meet with WillSarni of Water Foundry who mentioned us in this exciting Greenbiz article about what innovation looks like when water is considered a strategic resource.
All in all it was a successful conference for us as we demonstrated our consumer water testing technology alongside some of the biggest players in the industrial water technology and components space.