Lishtot is proud to announce that it has been named one of TIME Magazine's 2018 Genius Companies. This annual list was designed to feature businesses that are inventing the future and was assembled based on nominations from TIME's global network of editors and correspondents. We are especially honored to represent Israel on this list beside Amazon, Apple, Disney, and Nike.
Read the full article here: http://time.com/collection/genius-companies-2018/5412664/lishtot/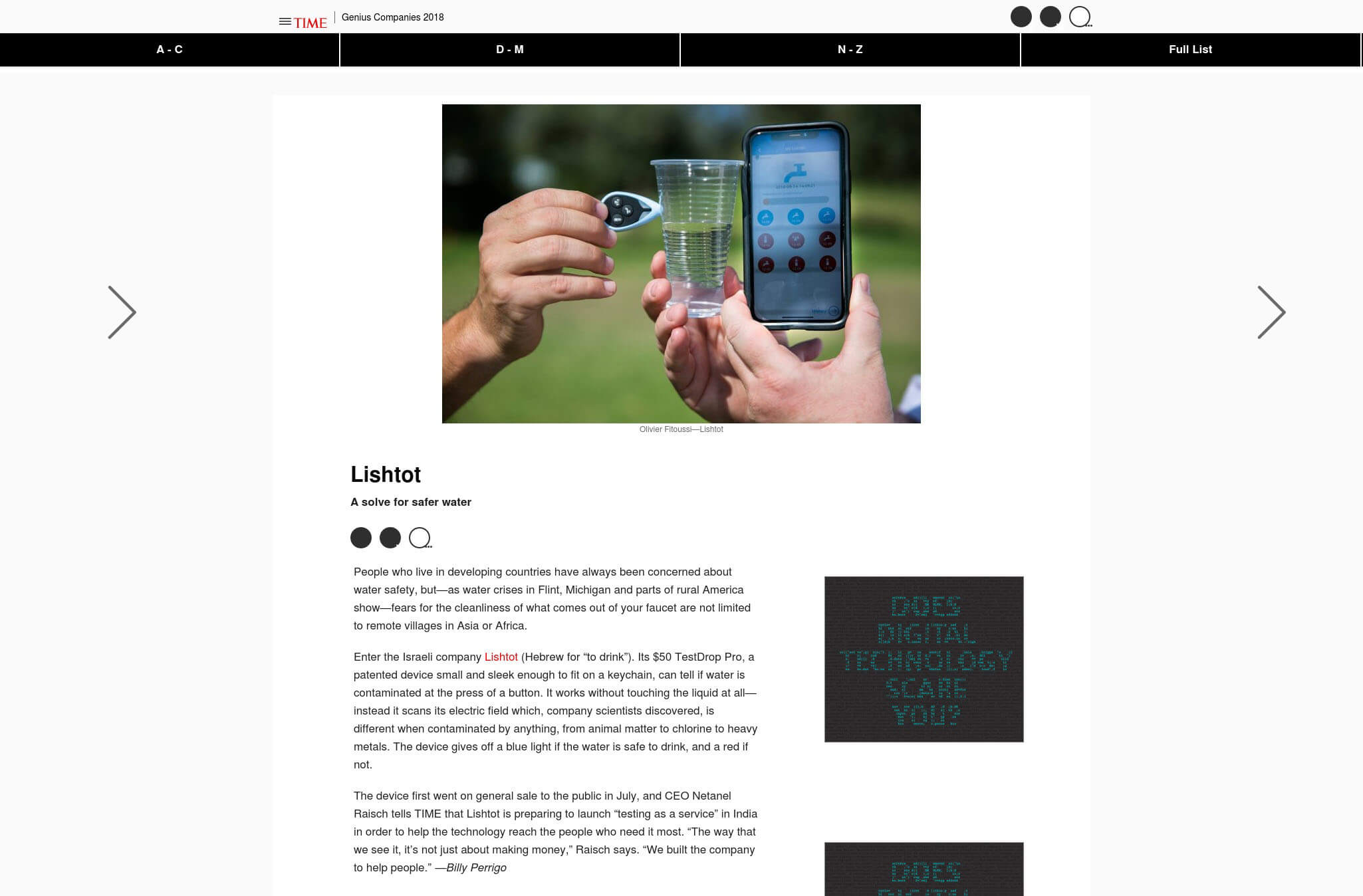 Lishtot is an Israeli technology company dedicated to improving water quality around the world. Lishtot makes products that can rapidly test drinking water for numerous types of contaminations and then aggregates this information to create a clearer picture of global water quality. Lishtot was officially founded in 2015 by serial entrepreneur Netanel Raisch, Lishtot's CEO and Dr. Alan Bauer, Lishtot's Chief Scientist. The core technology is based on a discovered phenomenon associated with electric fields and water. Lishtot's patented technology has received awards, grants, and global recognition for its innovation.
Lishtot is on a mission to democratize water data around the world and help people make smarter choices about the water they drink. They continue to build products designed to find contaminants and drinking-water problems before they become disasters.
For more information contact info@lishtot.com